The Ongoing Stigma Surrounding Men's Mental Health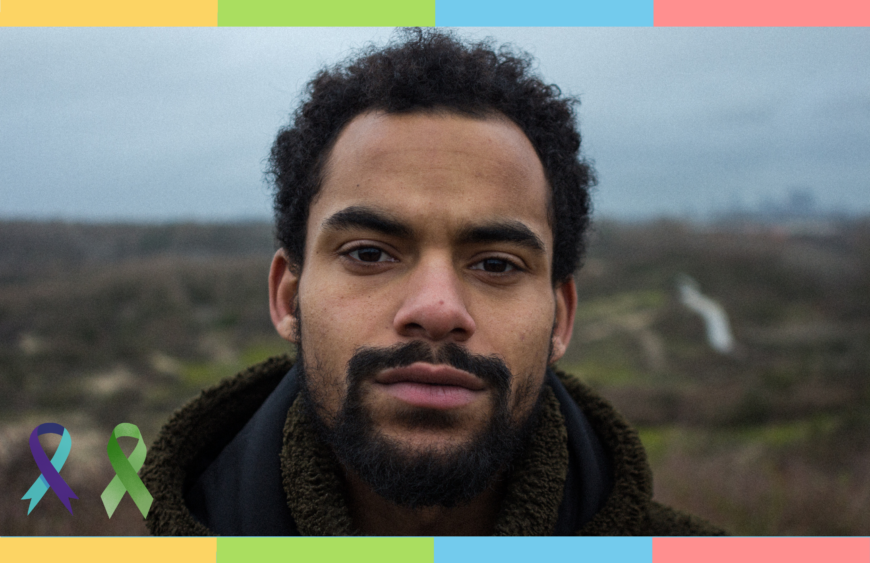 Mental health has long been a topic shrouded in stigma, with many individuals silently suffering in the shadows. While significant strides have been made in recent years to raise awareness and foster open conversations about mental well-being, one demographic often remains overlooked: men. This blog delves into the persistent stigma surrounding men's mental health.
What do the Numbers Say?
Alarming suicide rates continue to afflict men at a disproportionate rate compared to women on a global scale, as reported by the World Health Organization (WHO, 2022). In the UK, the rate of suicide amongst men is three times greater than amongst female (Statista, 2022). This stark disparity is intrinsically linked to the stigma surrounding men's mental health. Men's reluctance to seek help, driven by societal expectations and ingrained stereotypes of masculinity, often means they suffer in silence when grappling with emotional turmoil. It is essential to educate ourselves about the reasons why these stigmas and misconceptions persist so that we can confront them and address the root causes of this concerning trend. Let's delve deeper into these underlying factors…
Understanding the stigmas and misconceptions causing the trend
Mental health struggles often remain hidden in the lives of many men due to the enduring stigma surrounding their emotional well-being. A study published in the American Journal of Men's Health (2018) found that societal expectations of masculinity can discourage men from seeking help for their mental health issues. Men are often conditioned to embody traits like stoicism, emotional restraint, and self-reliance. These expectations can create a sense that acknowledging or discussing their struggles is somehow at odds with their perceived masculinity. Consequently, many men hesitate to reach out for the support they need, perpetuating the silence around their mental health. Additionally, the Movember Foundation (2019) conducted a revealing survey that uncovered a concerning trend: many men believe that mental health issues signify weakness or view seeking help as unnecessary. These misconceptions further exacerbate the stigma that surrounds men's mental health. Misguided notions like these can push men away from acknowledging their struggles or reaching out for assistance when they need it most. Breaking through these misconceptions is a critical step in dismantling the barriers to men's mental health support.
Efforts to Eradicate Stigma
Promising initiatives such as Movember and Heads Up are actively challenging the stigma surrounding men's mental health. These organizations emphasize the importance of open dialogue, encourage men to seek help when needed, and promote the idea that vulnerability is a sign of strength. By providing platforms for men to share their stories, these initiatives are working tirelessly to change the narrative surrounding men's mental health and create a more compassionate and inclusive society.
What can we do?
Eradicating the stigmas surrounding mental health and reducing the risk of suicide requires a multifaceted approach. First and foremost, we must promote open and non-judgmental conversations about mental health within our communities and workplaces. This involves creating safe spaces where individuals feel comfortable sharing their struggles without fear of stigma. Education is key; we can organize workshops, training sessions, and awareness campaigns to dispel myths and misconceptions about mental health. Encouraging early intervention and destigmatizing seeking help for mental health issues is critical. Additionally, fostering a culture of empathy, compassion, and understanding can help create a world where those at risk of suicide are more likely to seek help, feel heard, and ultimately find hope on their journeys toward recovery. Finally, supporting mental health initiatives, organizations, and hotlines financially or through volunteer work can make a substantial difference. Your donation, no matter the size, can make a meaningful impact in the fight against mental health stigma and suicide prevention. If you would like to contribute a donation, we've listed some charities below that are dedicated to offering information and support for people experiencing mental health issues:
Conclusion
The stigma surrounding men's mental health remains a significant barrier to well-being for countless individuals. Acknowledging and addressing this issue is crucial to ensuring that men feel comfortable seeking help when they need it. By fostering open conversations, dispelling misconceptions, and challenging outdated notions of masculinity, society can take meaningful steps toward supporting men in their mental health journeys. Let us collectively work towards a future where all individuals, regardless of gender, can seek the help and support they need without fear or shame.
Sources:
McKenzie, S.K. et al. (2018) 'Masculinity, social connectedness, and mental health: Men's diverse patterns of Practice', American Journal of Men's Health, 12(5), pp. 1247–1261. doi:10.1177/1557988318772732.
Movember masculinity & opening up report (2019) Movember . Available at: https://cdn.movember.com/uploads/images/2012/News/UK%20IRE%20ZA/Movember%20Masculinity%20%26%20Opening%20Up%20Report%2008.10.19%20FINAL.pdf
Suicide rate in England and Wales from 2000 to 2021, by gender (2022) Statista. Available at: Avaialable at: https://www.statista.com/statistics/282203/suicide-rate-in-the-united-kingdom-uk-since-2000-by-gender/
Suicide mortality rate (per 100 000 population) (2022) Data: World Health Organization. Available at: https://data.who.int/indicators/i/16BBF41