The Inseparable Link Between Beauty and Health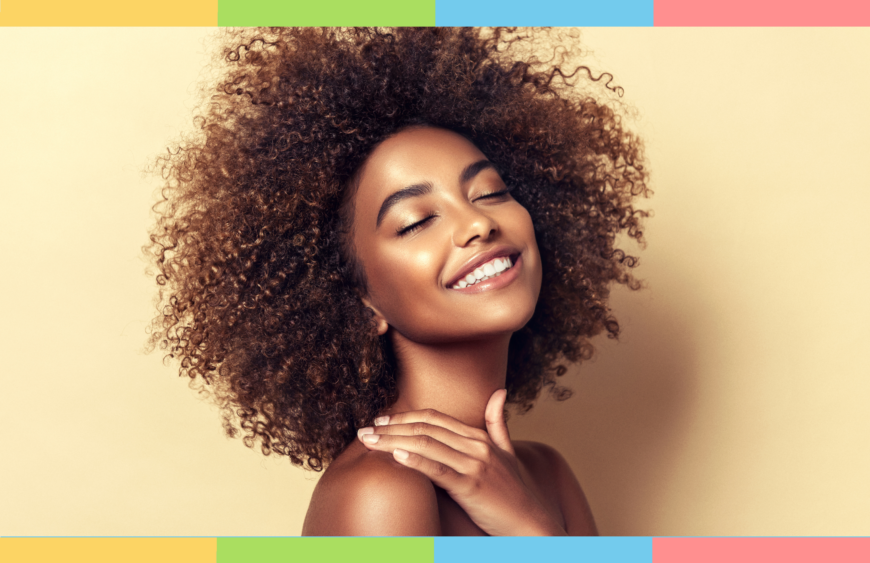 In today's fast-paced world, where appearance often takes centre stage, the pursuit of beauty has become an essential part of our lives. However, the concept of beauty goes far beyond skin-deep aesthetics. True beauty is a reflection of one's overall health and well-being. In this blog post, we explore the profound and inseparable connection between beauty and health and how blood tests can be a game-changer when it comes to enhancing ones beauty.
Beauty as a Reflection of Health
The age-old saying, "You are what you eat," holds more truth than we might realize. The state of our health directly influences our physical appearance. When our bodies are well-nourished and in optimal health, it shows in our skin, hair, and overall radiance. Healthy skin, for instance, is not just a cosmetic asset but also a powerful indicator of good health. A glowing complexion is often a result of proper hydration, balanced nutrition, and a well-functioning circulatory system.
The Role of Blood Tests
So, how can we bridge the gap between beauty and health, and how can blood tests play a pivotal role in this connection? The answer lies in the comprehensive insights that blood tests provide. These tests offer a window into a patient's internal health, revealing critical information about their nutritional status, hormone levels, and overall well-being. Here's how:
1. Identifying Nutritional Deficiencies: Nutritional insights for Radiant Skin
Blood tests can pinpoint deficiencies in essential vitamins and minerals that play a significant role in skin health. Deficiencies in vitamins like A, C, and E, as well as minerals like zinc and selenium, can lead to various skin issues by dry skin, acne, or premature ageing (Hoffman, 2015). By identifying these deficiencies through blood tests, individuals can embark on a targeted nutritional plan, ensuring they consume the right nutrients to maintain healthy and glowing skin.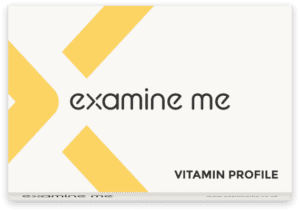 Head to our website to read more about our Vitamin Profile test.
2. Hormonal Balance: Balancing Hormones for a Clear Complexion
Hormonal imbalances can wreak havoc on one's complexion. Issues like acne, hair loss, and uneven skin tone can often be attributed to hormonal fluctuations (Grymowicz, 2020). Blood tests can help identify these imbalances, allowing for targeted treatment plans that not only improve aesthetics but also promote overall health.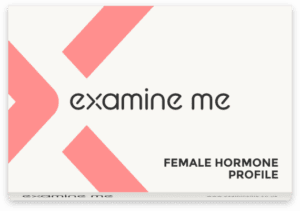 Head to our website to read more about our Hormone, Well-Woman, and Well-Man Profile's.
3. Managing Inflammation for a Healthier Glow
Chronic inflammation is a common underlying factor in various health conditions and can negatively impact skin quality (Tampa, 2022). Blood tests can reveal markers of inflammation,providing a roadmap to manage it effectively. By adopting anti-inflammatory diets and lifestyle changes based on the insights gained from these tests, individuals can not only improve their overall health but also experience a visible reduction in skin redness, puffiness, and irritation.
Head to our website to read more about our CRP (Inflammation) test.
4. A Holistic Approach to Beauty and Health
The true beauty of incorporating blood tests into your beauty regimen lies in its holistic approach. It's not about quick fixes or temporary improvements but about understanding and addressing the underlying factors that impact both health and beauty. It's about achieving a harmonious balance between the two.
In Conclusion
The link between beauty and health is undeniable. By providing comprehensive blood tests that offer insights into a patient's overall well-being, your company can become a valuable partner for aesthetic clinics looking to enhance their services. Together, you can guide clients on a journey towards improved health and beauty, creating a win-win situation for everyone involved. Beauty, after all, is not just skin deep; it's a reflection of a healthy and vibrant life.
Sources:
Grymowicz, M., Rudnicka, E., Podfigurna, A., Napierala, P., Smolarczyk, R., Smolarczyk, K., & Meczekalski, B. (2020). Hormonal Effects on Hair Follicles. International journal of molecular sciences, 21(15), 5342. https://doi.org/10.3390/ijms21155342
Hoffman, K. (2015) When Vitamin And Nutritional Deficiencies Cause Skin And Nail Changes, Podiatry T. Available at: https://www.hmpgloballearningnetwork.com/site/podiatry/when-vitamin-and-nutritional-deficiencies-cause-skin-and-nail-changes.
Tampa, M., Neagu, M., Caruntu, C., Constantin, C., & Georgescu, S. R. (2022). Skin Inflammation-A Cornerstone in Dermatological Conditions. Journal of personalized medicine, 12(9), 1370. https://doi.org/10.3390/jpm12091370